If you're interested in joining us in this movement, or for more information please click the link below.
GET CONNECTED
Not Ashamed is the "Voice of the Trumpets," rallying God's people together for the Final Battle. It is a regional movement to break down denominational barriers under the banner, "Jehovah Nissi," and the battle cry, "Not Ashamed!" We are standing in boldness against everything that exalts itself against the Word of God.
GIVE TODAY
REQUEST A COPY
We'll gladly mail you a copy of
The Final Battle


FOR FREE!
GET A COPY
We are giving these books away for free, but we do accept donations to cover the cost of printing and shipping. Each book costs us approximately $4.50 to distribute
If you are feeling lead to support our efforts, please give at the link above, or mail us a check payable to Life Song Church
5208 W. Sanilac Road, Snover, MI 48472
WE ARE IN
THE FINAL BATTLE
We are in the Final Battle and the war is escalating rapidly. The Anti-word-of-God is aggressively attacking the Word of God and all of those who faithfully hold on to traditional values. Our Constitution and history have been manipulated by revisionists. Laws are being made that destroy our freedoms. The goddess of sexual immorality has been lifted high over our nation and over our churches. Region by region, God's enemies will be made His footstool, and Babylon will fall as we lift His Banner, Jehovah Nissi, and declare "I am not ashamed!"
"Together as One, we fight for the glory of our Lord Yeshua Hamashiach and for the souls of men!"
Our Purpose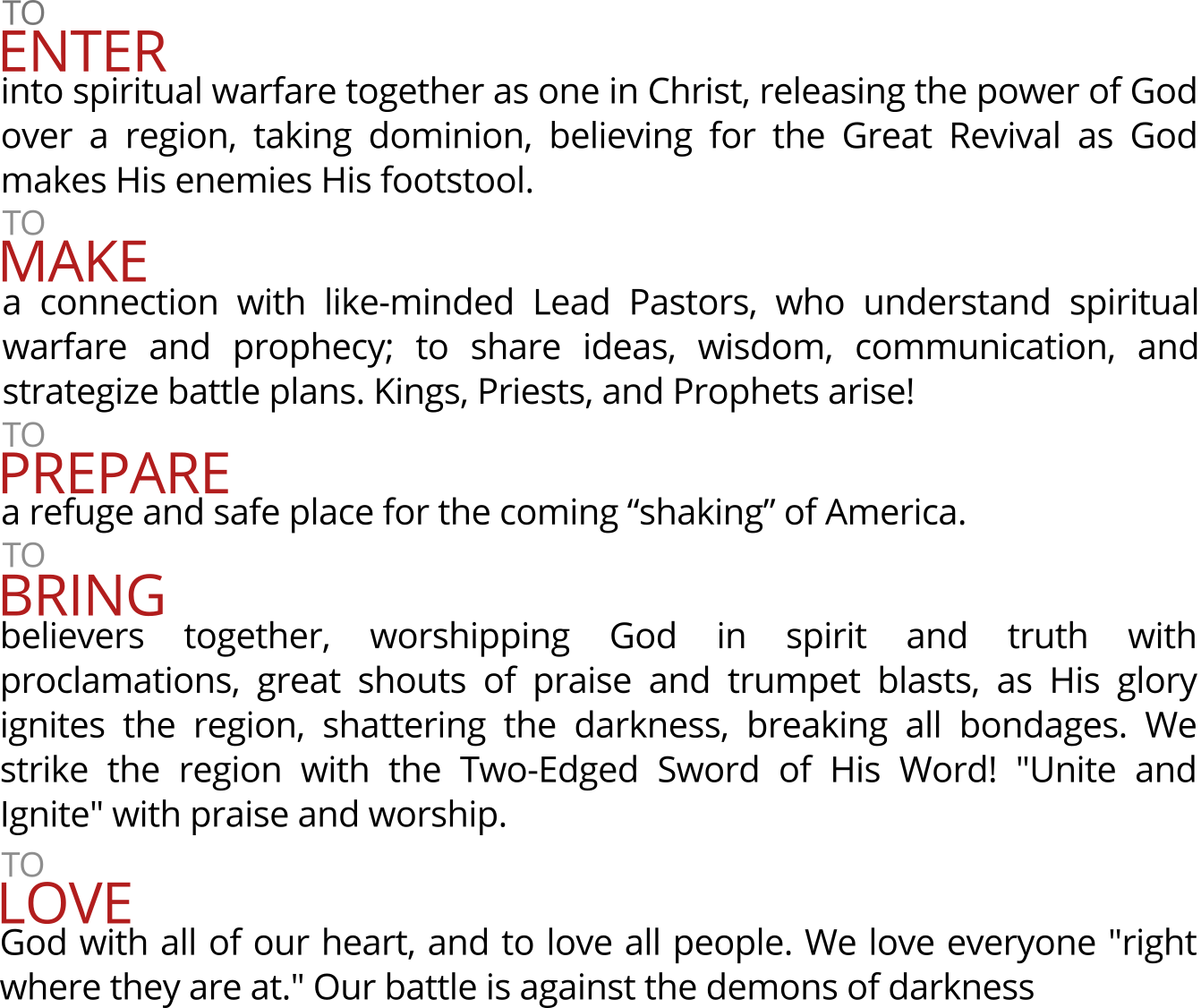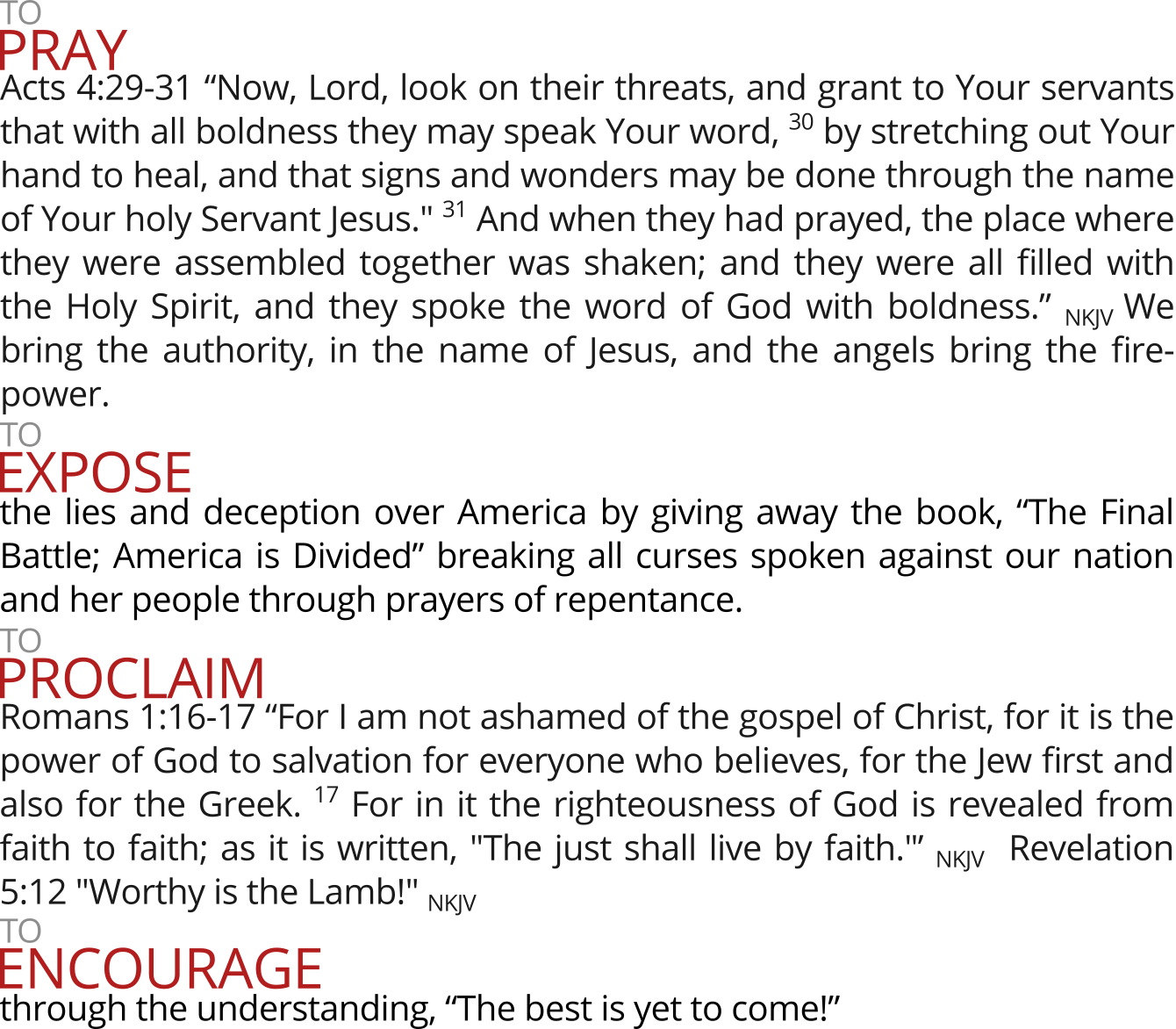 NOT ASHAMED RALLIES
We're calling back true and unashamed worship in the church.

Join us for our "Not Ashamed" rallies.
Rally Schedule

February 22nd, 6 PM
Life Song Church
5208 W. Sanilac Rd, Snover, MI 48472